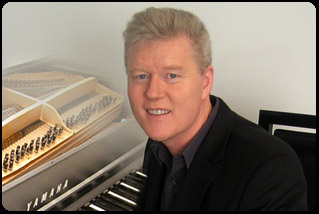 VENUES PLAYED

If there is a bar, club or room in Sydney with a grand piano in residence, chances are Stephen has been booked to play on it.

Piano bars, clubs, pubs, corporate events and consulate parties, private parties at exclusive Sydney addresses and Christmas family sing-a-longs.

Here is a list of some of the piano bars Stephen has played or is currently playing.


Hotels

The Wentworth - City *
The Menzies - City * *
The Sheraton - City *
The Airport Stamford
Paragon Hotel - Rocks
The Chevron Hotel - Potts Pt * *
Nells Manly Pacific - Manly
Wooloomooloo Bay Hotel *
Bourbon & Beefsteak Bar * * *
Marble Bar - City
Woolhara Hotel - Woolhara *
Four Seasons - The Rocks
Jackson's On George - City *

Nightclubs

Rogues - Darlinghurst * * *
Jamison St - The Rocks * *
Williams On Williams - City
Minsky's - Cremorne
Stoned Crow - Crows Nest *
Warsteiner Botschaft - Berlin *

Restaurants

Jordon's - Darling Harbour *
Thursdays - Miranda * * *
Peanuts - North Sydney * * *

Clubs

Gladesville RSL
Royal Motor Yacht Club * * *
Mawson Club Canberra
The Tattersall's Club
Penrith Panthers
Canterbury Leagues Club * *
Cronulla Leagues Club
Easts Leagues Club
Bankstown Sports Club * *
Bexley Golf Club
Blacktown Workers Club
Kareela Golf Club
Ryde-Eastwood Leagues Club * * *

Pubs

Maroubra Hotel
Golden Sheaf Hotel - Double Bay
Red Tomato Inn - Kingsford * * *
Excelsior Hotel - Glebe * * *
Richards On The Park
Three Wise Monkeys - City

Residencies Legend

* 6 months or more
* * 12 months or more
* * * 2 years or more